About the Diversity and Engagement Department
Mission Statement

The department of Diversity and Engagement is committed to promoting a diverse, equitable, and inclusive environment for all students, staff, and community stakeholders within the Olathe Public Schools.

We strive to do this by:

Providing training, resources, and support for diversity and inclusion across the district.
Ensuring policies and practices are equitable districtwide.
Enlisting the support of the Diversity & Engagement Advisory Council comprised of students, employees, and community stakeholders.
Ensuring the recruitment and hiring processes for the district are equitable for candidates from diverse backgrounds at various position levels.
Providing open lines of communication for transparency and accountability.

Our department welcomes your feedback about diversity and engagement throughout the district. Please email us at diversity@olatheschools.org.
Important Definitions
Diversity

All the ways in which individuals are similar and different that impact and influence interactions with one another. Includes but is not limited to race, color, ethnicity, nationality, religion, socioeconomic status, veteran status, education, marital status, language, age, gender, gender expression, gender identity, sexual orientation, mental or physical ability, genetic information, and learning styles.

Equity

The guarantee of fair treatment, access, opportunity, and advancement for all while striving to identify and eliminate barriers that have prevented the full participation of some groups. The principle of equity acknowledges that there are historically under-served and under-represented populations and that fairness regarding these unbalanced conditions is needed to assist equality in the provision of effective opportunities to all groups.

Inclusion

Authentically bringing traditionally excluded individuals and/or groups into processes, activities, and decision/policy making in a way that shares power and ensures equal access to opportunities and resources.
Coordinator of Diversity and Engagement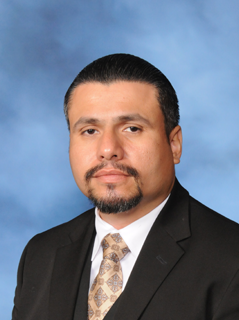 Phone: 913-780-7783
Email:
Degrees and Certifications:
Erik Erazo

Originally from California, Erik Erazo enlisted in the United States Army after earning his diploma. Erazo started at Olathe North High School more than 17 years ago and was inspired to further his education and earned his Bachelor's and Master's degrees in education.

Erazo created flagship programs targeting at-risk youth which provides mentorship and encourages students to maintain personal identities while removing negative activities. Currently, these programs boast a 100% graduation rate.

Serving on multiple community boards, Erazo received the 2013 Olathe Human Relations Educator Award, was named the 2017 Olathe Public Schools Emporia State University Master Teacher in 2017 and the 2019 City of Olathe Cathedral Builder Award.
Facilitator of Diversity and Engagement
Phone: 913-780-7784
Email:
Degrees and Certifications:
Marquis Harris

Marquis Harris is a first-generation college graduate and previously served students and staff members at the college level while working to launch the Wyandotte County Men of Color Leadership Conference in an effort to bridge the gap on college access for high school men from underrepresented populations.

Harris has hosted numerous workshops and keynote presentations for colleges and universities, local and national organizations such as Toastmasters International, National Collegiate Athletic Association and the National Conference on Race and Ethnicity.

Author, public speaker and diversity trainer, Harris is committed to creating a culture of sustainable change that dismantles all forms of oppression to help create a better tomorrow for future generations.
Language Management Specialist
Phone: 913-780-7979
Email:
Degrees and Certifications:
Samanta Landa

Originally from Argentina, Samanta Landa came to the United States in 2001. After receiving her interpreter certification, Landa has been providing translation assistance to Olathe families since 2012.

Landa oversees over 170 freelance and 19 full-time interpreters in the district and annually participates in Mid-America Chapter of the American Translators Association (MICATA). In 2019, Landa completed training in Bridging the Gap in Educational Setting.

Landa earned her Bachelor of Arts in Organizational Leadership from MidAmerica Nazarene University and is working on her Master's in School Counseling at Kansas State University.